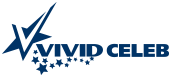 Join for $14.97 for 30 days
or from $9.95 per month at 76% discounted!

Kim Kardashian, Tommy Lee and Pamela Anderson are among the globally recognized celebs with a huge number of fans who love them for one thing or the other. These famous personalities command so much respect anywhere they go and fans are always keen to know what is happening to them, even their private lives. Vivid Celeb presents to you some of the well-known celebs, but not in the usual red carpet presentation that often comes with cheers and applause. This site wants you to see your favorite celebrities in different perspective, including their sex tapes.
Though some of the scenes are taken from movies or filmed at home, they still look good and there are some of them in full HD. This is a site coming from one of the oldest and biggest porn companies, so you can be assured of high quality content at affordable subscription price. This company is a household name when it comes to featuring beautiful women in passionate porn actions and they are diversifying their production to include celebrity sex tapes. There are fabulous extras included in each membership.
For example, you'll get an access to 12 bonus sites that include Vivid, Nineteen, Girls Who Fuck Girls, Vivid Classic, Nasty Step Family and Mom Is A MILF among others. The collection isn't that big, but you won't lack diverse porn to suit your viewing enjoyment with the bonus sites offered without paying more. Vivid Celeb keeps to its promise of bringing the real sex tapes of super stars to your view unlike some sites that fail in their promises. Even though you are not going to see a large collection of celeb sex tapes, they are original and some of them can only be seen on this site. Here has a collection where celebs are fucking in scenes, while other female stars can be seen sucking cocks. It may sound unbelievable seeing your favorite celebs in this kind of raunchy actions, but you shouldn't forget they're humans too. The site has been redesigned to make it much easier to use, which include numbered pages. You will now know the date content is added and more browsing tools have been added to help you search for everything you want.
You can use helpful tools like basic search engine, tags, categories and celeb index. The site now has user friendly interface with appealing designs. The last time I was here, I discovered 99 sex tapes of celebs that you can stream online in full HD playback. There are no download options and photo galleries are missing too. However, you are guaranteed of watching real sex tapes of some of the most celebrated stars in the world.
Some of the scenes also include interviews of celebs and last for an average of 20 minutes. There are some scenes running for about an hour and others are very short. The quality of the tapes varies and some come with information about how the site got the tapes. Vivid Celeb is a unique adult site that let you see the ugly sides of your favorite celebrities sucking cock and having sex with lovers. It is a fantastic site from a trusted porn company that has been in the business for many years.