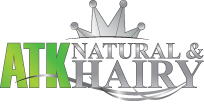 Join for $19.95 for 30 days
that is 35% discounted!

The pastures between the legs of the babes inside the website ATK Natural And Hairy are lush and thick and if you appreciate ladies with amazing body hair you'll be happy swimming in these waters for a long time to come. If you see the bush and all you want to do is wrap your head in it while licking the vagina, you are about to overstimulate yourself in this pornsite. ATK stands for Amateur Teen Kingdom which is a recognized studio company in the adult industry. Lots of people immediately trust the ATK studio when it comes to bringing top level sophistication in the production process of the films. In this website, the vagina's are surrounded by really vast bushes of hair, but also they have (that is the ladies) hairy armpits, legs, long hair on their heads, and those hairs that grow between the ass crack as well!
When this website says natural hair they really do mean exactly that! Finding new amateurs with lots of hair on their twat, you would think is difficult, but this pornsite deals with this issue with ease as they continue growing and updating. As with all things there are different levels of navigation when it comes to this pornsite. The website throws at you all the different updates they will have in the week and you can then start sorting out what pops at you. You can do it according to dates. Or you can use the search tool option that will help in splitting up the pictures from the movies. But if you want to get more specific, you can start perusing the models according to physical traits.
The boobs of the models differ from one sexy hairy model to the next. Even the sizes of the bushy pubic hair is different, some an amazonian forest, some a young forest, etc. The ages are different and what the ladies wear as they exhibition themselves on screen is different. You also have the watersports niche. If you find a certain photographer inside ATKHairy who is driving you bonkers with the creativity and the sexuality of the pics/movies, you can follow that photographer to get more material similar to what you like. You can search for specific model names; you'll be surely glad that this place is for solo play, masturbation, couples sex, lesbian, sex dildos and vibrators, but they don't have the ultra kinky extreme alternative niches (like s&m, bdsm, etc).
ATK Hairy is a pornsite that is too big to fail at the task of offering you a massive grouping of hairy-babe-niche content as they have over ten thousand videos which means that they are essentially a bloody porn network with those numbers! This number that they have is split between 4K resolution, full high definition, and normal/lower resolution. For the 4K resolution, don't get overly excited as the numbers are still low but present day updates are increasing the numbers. Someone said that they have more than seven thousand videos in high definition resolution, wow, if thats the case and it probably is then wow! For the picture gallery, there are like twenty six thousand or some other crazy number!
You will never finish all the content on this pornsite and thats just the real truth! Pics and films have feedback information that you can read from members comments and ratings, theres also a forum for discussions. There could be something else bigger online but we don't know of them, what is known is that this pornsite deal is one of the biggest ultimate collection of hairy beauty fetishes online so its time for you to sign up.