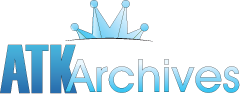 Join for $19.95 for 30 days
at 36% discounted!

ATK Archives is an amateur porn site that takes you behind the cameras and allows you to experience firsthand how great it would be to have your dick sucked and fucked by these gorgeous sluts in POV videos. These sexy and horny coeds are ready to take you on a wild ride, teasing you by flashing their tits and pussies. They even finger themselves to get super wet before allowing 'you' to fuck them. Videos are available in 1080p and you won't miss out on any details. They are also 100% exclusive and you won't find them elsewhere. You also get some great BTS content to complete a wonderful viewing and fapping experience.
The video is recorded from your point of view to make you feel like the one having a wild time with these gorgeous babes. This will provide you with the perfect girlfriend experience. You won't need to approach random girls in the streets and risk being rejected and embarrassed. The site has your back. Sex is 100% guaranteed and these cuties are more than ready for you. This is not your ordinary POV site either. Everything is created to put you in the driving seat. You get to go on 'actual' dates with these babes, flirt and warm her up before taking her to your room or wherever for some wild sex. With that kind of experience in store, who needs to try online dating?
The POV experience is fucking wonderful, but the quality and quantity make ATK Archives even more attractive. You are looking at 4296 dates (read videos) where you can experience screwing different girls in different positions, scenarios, etc. Most of the videos are available in 1080p while the latest can be streamed in 4K Ultra HD. Even better, they are adding a new scene every day. You can therefore look forward to fucking a new girl daily. There are over 434 girls for you to take out on dates. They will blow you out, allow you to fuck them in the car, invite you for a threesome with their cute friends, and so much more. They will not hesitate to masturbate and sensually rub their clits while letting out gasps and moans to put you in the mood. It is really exciting. The videos also have detailed descriptions to give you an idea of what lies ahead.
The site makes it easy for you to look around and identify your perfect fuck partner. They have provided you with an advanced search engine and other filtering options that will allow you to narrow down your preferred slut to age, build, hair color, height, pussy type, etc. Want a tattooed, pierced, or horny slut in glasses? Don't fret. They have all that covered.
Access will cost you $29.99 a month, $39.99 for 60 days, and $44.99 for 90 days. You don't get any bonus content, but the quality and quantity are more than the makeup for it. If you are seeking the ultimate girlfriend experience without the risk of being labeled a perv or hurting your fragile ego, look no further than ATK Archives. There are hundreds of hot girls at your beck and call, all waiting to give you a wild experience filled with crazy sex. Everything is filmed in the POV angle to make you feel like a part of the action. Join the site and go on an adventure.